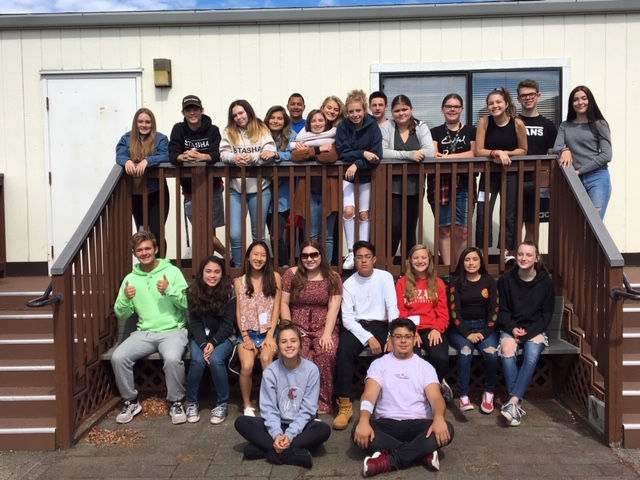 Body
Who We Are
STASHA is a nonjudgmental group made up of youth ages 12-18. We work to prevent substance abuse among our peers and within our community using our own words and in our own way. We seek to represent the diverse geographic regions and populations of the county. We are a group comprised of youth who have never used drugs and alcohol, youth with past experimentation/use, and youth who have completed treatment and are now in recovery. By seeking out youth with different backgrounds, we gain a stronger understanding of how we can prevent substance use, and learn how to better teach and share healthier coping skills with other people our age.
What We Do
Our mission is to help prevent substance use and encourage Clark County youth to make healthy decisions through nonjudgmental, youth-to-youth advice and/or suggestions.
Promote awareness through outreach and educational programs, while serving as a resource for our peers at school and/or one-on-one.
Advise various community groups on how to best address substance use at a community level.
Support programs and policies that minimize substance use and encourage youth to pursue positive behavior changes and participate in a healthier Clark County.
Better You BINGO
Contact Us
Visit us on Instagram to further engage with STASHA!
For more information, contact:
Alaina Green
Clark County Prevention Specialist
STASHA Program Coordinator
Phone: 564.397.5841
Our Work
Special Projects
The following events have become part of STASHA's annual work plan:
PREVENTION IS A PARTY! This event is offered to all Clark County middle and high school students. The goal is to provide a fun, safe and positive event for youth while providing them with substance use prevention messages and materials. This free event includes the following: dancing with a live DJ, swimming, basketball, video games, table games, food and prizes! Click here for more information.
Prevention Summit: Washington State Division of Behavioral Health and Recovery (DBHR) hosts a statewide prevention summit each fall, offering workshops to youth and adults on current prevention work and research. The conference also offers keynote speakers, as well as time to brainstorm local project ideas.
Prevention Policy Day: TOGETHER, an organization based in Thurston County, coordinates this day of service that connects youth with their state legislators. Youth prevention teams have the opportunity to network and celebrate their work. At this event, we get to attend brief meetings with our local lawmakers to discuss legislation related to substance use, and talk about youth prevention efforts in Clark County.
Washington State Spring Youth Forum: Youth groups from across the state submit an application detailing the work they accomplished with a specific project that year. They have the opportunity to showcase their work at this event which is held at Great Wolf Lodge (Grand Mound, WA). This forum, hosted by the Washington State Division of Behavioral Health and Recovery, brings together some of the strongest and most innovative youth prevention teams in the area.
Past Projects
We Are Still Learning Too: A Youth-to-Youth Panel: After reviewing our 2016 Healthy Youth Survey data and reading about how a large portion of youth in our community experience depression and anxiety, we were worried and wanted to do something about it. Youth want to hear stories from other teens and want to know they're not alone. Hearing stories from adults is important, but hearing stories from other teens can be empowering. That is why we did a panel on healthy coping. Interested in hosting your own youth panel? Download our how to guide in PDF or Word and adapt it to the goals of your community or audience. Please credit STASHA when you do.
"Good Friends in Hard Times. Friendship. Own It." Workshop: In 2018, STASHA members supported the coordination of the Teens Care Too Youth Summit in Clark County. Members offered youth voice in the planning process in partnership with the Connect Evergreen coalition and also instructed a workshop during the conference called, "Good Friends in Hard Times. Friendship: Own It." Download our how to guide in PDF or Word and adapt it to the goals of your community or audience. Please credit STASHA when you do.
Other Information
2021 Washington State Healthy Youth Survey
The Healthy Youth Survey provides important information about youth in Washington. County prevention coordinators, community mobilization coalitions, community public health and safety networks, and others use this information to guide policy and programs that serve youth. The information from the Healthy Youth Survey can be used to identify trends in the patterns of behavior over time. In October 2002, 2004, 2006, 2008, 2010, 2012, 2014, 2016, 2018, and 2021 students in grades 6, 8, 10, and 12 answered questions about safety and violence, physical activity and diet, alcohol, tobacco and other drug use, and related risk and protective factors.
Click here for more prevention resources!