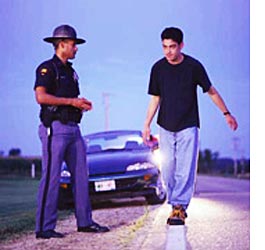 Body
Drivers applying for a drivers license in Washington automatically give their consent to take a breath, blood and/or urine test if asked by the police. Those who refuse to test lose their license for at least one year.
The Department of Licensing automatically suspends the driver license of any driver convicted of DUI. Adults must have a BAC test over .08 percent and minors must has a BAC test over .02 percent.

A person can be convicted of DUI if he or she drives:
Under the influence of alcohol and/or other drugs (legal or illegal) including over the counter drugs and prescription drugs
When the blood alcohol test is less than .08 percent.
With a blood alcohol content of .08 percent or higher with no other evidence

Nationwide, some 16,000 alcohol-related fatalities are reported each year, and in Washington, approximately 250 alcohol-related fatalities are reported annually. Alcohol-related crashes are the leading cause of death among teenagers and young adults.