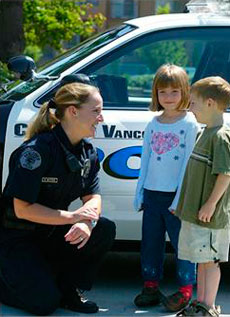 Body
The Center's investigative unit is comprised of six specially trained law enforcement detectives and one sergeant from the Clark County Sheriff's Office and Vancouver Police Department. Both jurisdictions are responsible for conducting investigations into cases of suspected felony-level child abuse.
Detectives work closely with Department of Children, Youth and Families social workers on safety planning, which may include foster care placement if home safety risks are too high. A DCYF social worker at the Center increases coordination.

Detective reports are sent to the CJC child abuse prosecution unit for review and to consider filing criminal charges to protect the victim and community.