We enhance Clark County's quality of life by providing transportation, environmental, and parks facilities and services.
---
Now hiring summer lifeguards
Lifeguards at Klineline Pond at Salmon Creek Regional Park provide water rescue for children and adults in distress, provide emergency medical care and response for park patrons, educate users about water recreation safety, and may perform basic park maintenance duties.
Lifeguard positions offer competitive pay and are seasonal in nature, with service typically beginning in mid-June and ending near Labor Day. Public Works provides all required trainings for lifeguards, at no cost to the employee. No prior experience is required. Serving as a summer lifeguard is a great opportunity for those who are interested in learning about or actively pursuing a career in public safety. 
Position descriptions and application information can be found at https://clark.wa.gov/human-resources/explore-careers-clark-county.
Clark County Stream Health Report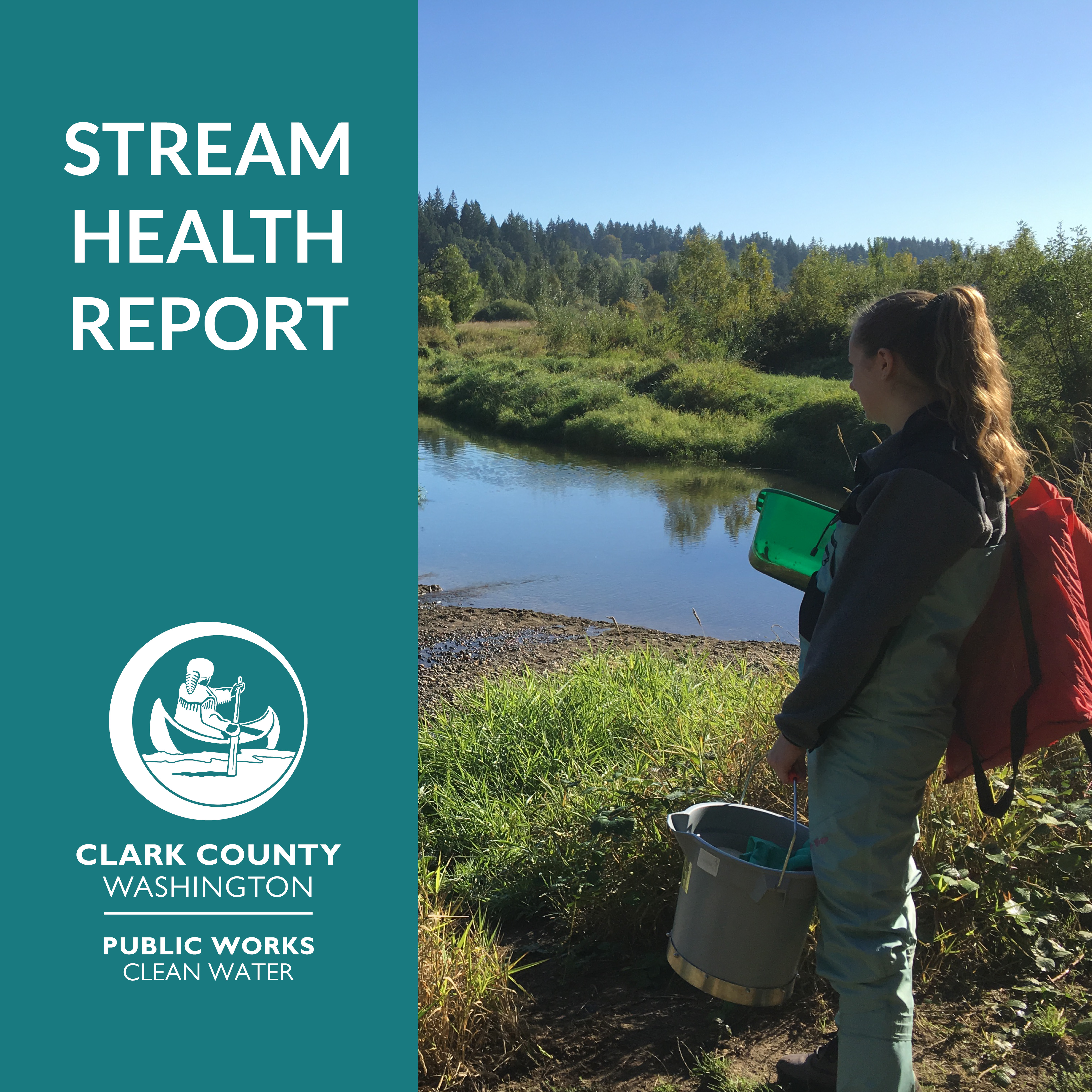 Clark County Stream Health Report
Check out the latest Clark County Stream Health Report. Explore interactive maps to compare past report data, view trends at nine long term monitoring sites and see which local streams met state standards for six water quality parameters.
179th Street Access Management and Circulation Plan FAQs
New development and growth is expected to change the 179th Street corridor within the Vancouver Urban Growth Area, from Northwest 11th Avenue to Northeast 50th Avenue. Public Works conducted a planning study, the 179th Street Access Management and Circulation Plan, to evaluate the impact of this growth on public infrastructure in the area and propose guidance for connecting new developments to existing public roads in ways that promote efficiency and safety. The plan is not a construction project and does not initiate construction or determine specific project actions; rather, it helps outline what improvements will need to be made in the area to accommodate increased traffic and population growth. Check out our new Frequently Asked Questions page for information about this plan at https://clark.wa.gov/public-works/179th-st-access-management-and-circulation-plan-faqs. 
Come work with us!
Clark County Public Works has openings for engineering technicians, equipment technicians, noxious weed control technicians, traffic engineers, highway maintenance specialists, and more. Go to https://clark.wa.gov/human-resources/explore-careers-clark-county to find and apply for open positions. 
Check out this video to learn more about a variety of positions with Public Works, and see the tools and technology staff use to do their important work. 
Upcoming Meetings
---