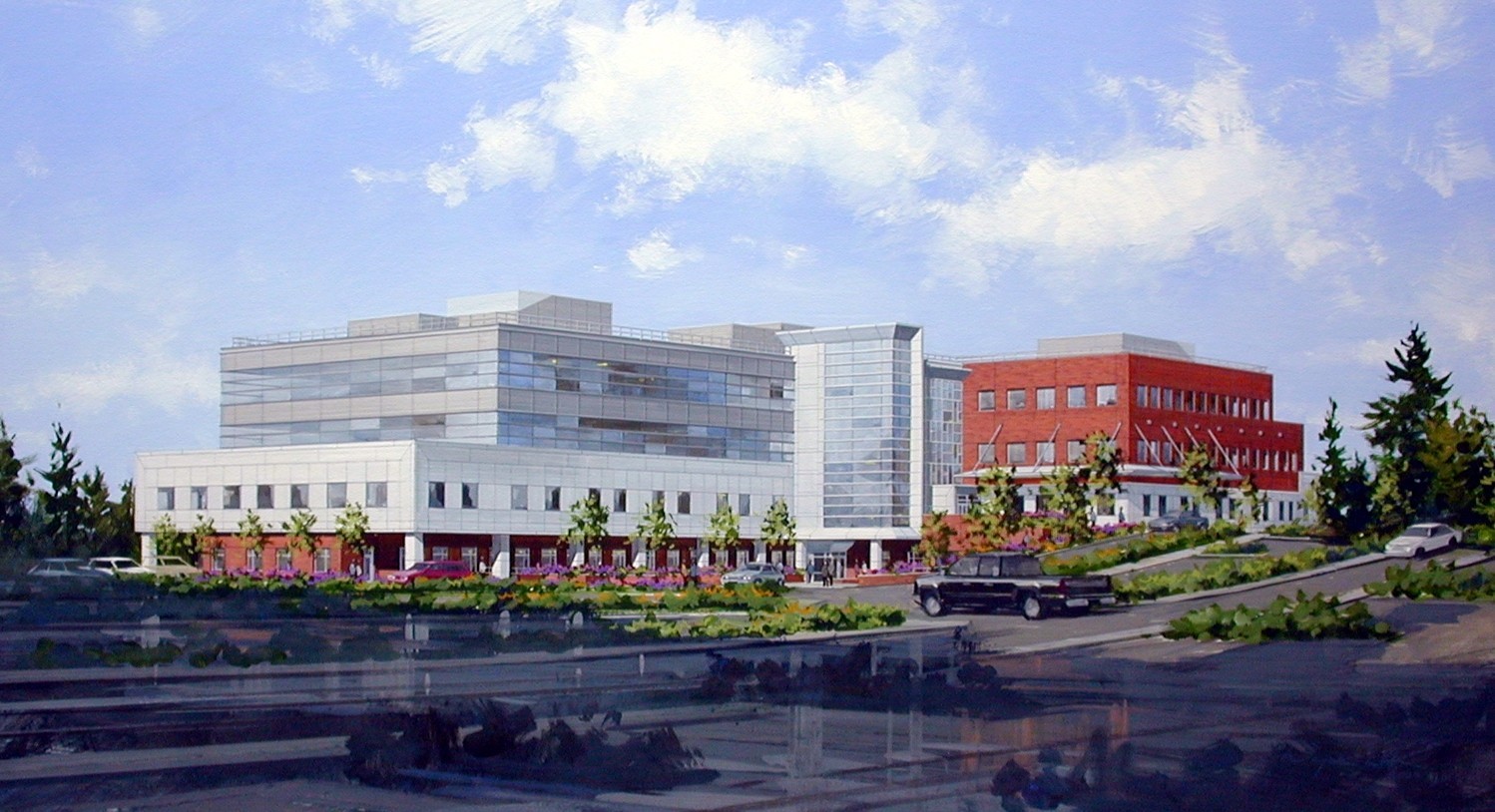 Body
The $38 million Center for Community Health provides, under one roof, convenient access to enhanced social and health services for regional veterans and other community members. The collaboration of partners will realize long-term savings while enhancing services to the community.
The Center for Community Health offers Southwest Washington's first-ever residential substance abuse treatment facilities and crisis treatment services.
The Clark County Center for Community Health serves as a national model for collaboration, savings, and efficiency. Its unique combination of multiple health and social services provides continuity of care for patients, preventing many from falling through the cracks and out of the system.
The Center for Community Health is a smoke-free campus (PDF).
Directions to the Center:
From Interstate 5, take the Fourth Plain Blvd exit eastbound. Turn right on VA Medical Cntr to enter the VA campus. Turn right at the first stop sign. Proceed to the four story brick and glass building at the corner. The Center for Community Health is building 17.