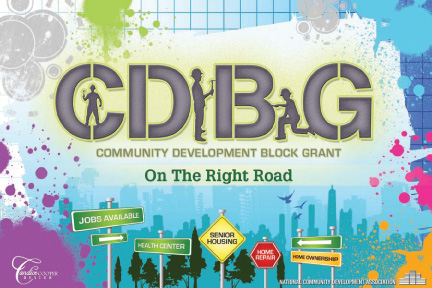 Body
CDBG Overview
Since 1985, Clark County has received over one million dollars annually in Community Development Block Grant (CDBG) funds. Congress created the CDBG Program with the enactment of the Housing and Community Development Act of 1974, as amended. The Department of Housing and Urban Development allocates these funds in a single or "block" grant to eligible cities and counties with the objective of improving communities. The funds are then distributed to municipalities, organizations, and groups through a competitive application process.
Who can apply for funds?
CDBG funds can only be awarded to cities, non-profits, and private companies, not to private individuals. Families wishing to rehabilitate their home may be eligible for financial assistance through the Housing Preservation Program.
Funding eligibility
In order to qualify for CDBG funding, a project must meet one of the three National Objectives.
The principal National Objective is that the project must primarily benefit persons of low and moderate income. The project must also be an eligible activity.
Documents
Procedures Manual (PDF)
Program History (PDF)
Guide to CDBG Eligible Activities (PDF)
Guide to CDBG National Objectives (PDF)
2023 CDBG Clark County Low/Moderate Income Census Tracts and Block Groups Map and Tables (PDF)
Section 108 Overview (PDF)
For more information, contact Rebecca Royce, 564.397.7863.