Body
National Hispanic and Latino Heritage Month
From September 15th to October 15th, National Hispanic and Latino Heritage month is observed in America.
Each year, Americans observe National Hispanic and Latino Heritage Month by celebrating the histories, cultures, and contributions that Hispanic and Latino populations have made, and continue to make, in the United States.
When the national celebration first started in 1968, it was only observed for one week. In 1988, Public Law 100-402 was enacted by the Senate and House of Representatives designating September 15th as the start of National Hispanic Heritage Month. The celebration begins on the 15th and ends on October 15th; marking the anniversaries of when Mexico, Costa Rica, Guatemala, El Salvador, Honduras, Nicaragua, Chile, and Belize declared independence from Spain.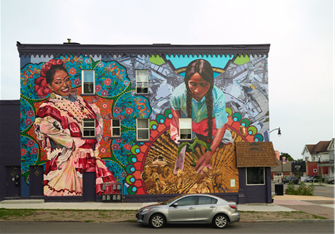 - Brought to you by the Clark County District Court Diversity, Equity, and Inclusion Committee
---
District Court's statement on diversity, equity, and inclusion values:
Here in District Court, we strongly believe in the value and the power of diversity, equity, and inclusion. We are committed to making them central to our mission and vision as we serve our community and each other.
We celebrate diversity, because it brings innovation and offers unique perspectives and learning opportunities.
We are intentional with advancing equity, because it allows all of us to achieve great things while honoring individual uniqueness.
We champion inclusion, because when we belong, we are free to be our genuine best selves and build meaningful partnerships. 
---
To learn more about our work and the Court's DE&I initiatives, please email your questions to: DistrictCourtDEI@clark.wa.gov