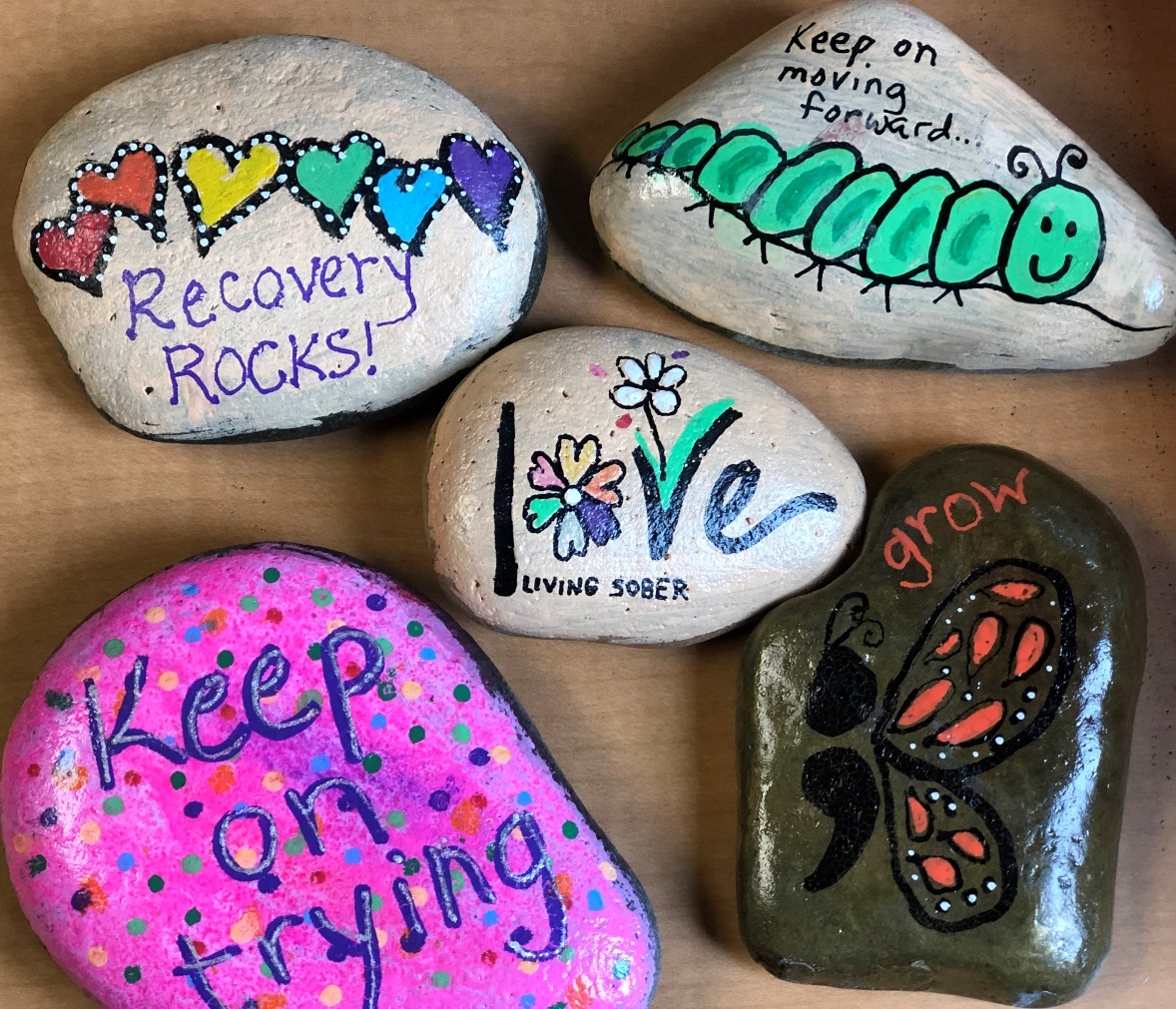 Body
District Court Therapeutic Specialty Courts
Clark County District Court offers five Therapeutic Specialty Court (TSC) programs: Veterans Therapeutic Court, Treatment Alternative Court, DUI Court, Mental Health Court and Community Court. Veterans Therapeutic Court and Mental Health Court both offer a combined District Court/Superior Court docket to serve participants with both misdemeanor and felony cases.
TSC programs offer treatment and other recovery support services in Clark County to help participants treat underlying substance use disorder (SUD), mental health, and/or co-occurring disorders while under the supervision of the court.  The mission for each program is simple: help participants to get re-established in the community; improve skills and self-sufficiency; reduce cycle of addiction and crime; and help restore and reunite families.  These programs are based on 10 key components of effective drug courts outlined by the National Association of Drug Court Professionals, Therapeutic jurisprudence and evidence-based best practices in substance abuse treatment. 
---
IMPORTANT INFORMATION FOR DISTRICT/SUPERIOR COURT THERAPEUTIC COURT CLIENTS - Veterans Therapeutic Court, DUI Court, Substance Abuse Court, and Mental Health Court*
All four therapeutic specialty courts have resumed weekly in-person dockets. In special circumstances only with prior permission, participants may be allowed to appear via Zoom. We continue to accept referrals, and new client opt-ins are held in person.  Please contact the TSC Office with any questions regarding the process. The District Court Probation Services Office has also reopened for in-person meetings.
*For information on Drug Court, DOSA, and Family Treatment Court, see: https://www.clark.wa.gov/superior-court/therapeutic-specialty-courts
---
COPING STRATEGIES AND ONLINE SUPPORTS FOR THERAPEUTIC SPECIALTY COURT CLIENTS
1) Stay informed
As the landscape is changing at a rapid pace, please stay up-to-date with latest facts about the novel coronavirus, COVID-19.
Local website:  https://www.clark.wa.gov/public-health/novel-coronavirus
Call center:  1-800-525-0217 from 6am – 10pm daily
District Court notifications:  https://www.clark.wa.gov/district-court or call for any closures (564) 397-2424 
2) Stay connected
Please make sure your TSC team has the most updated phone number to reach you, that your voicemail is set-up and cleared for us to leave you a message and/or that you have an email address.  If you do not have access to a phone, please let us know that and best way to get a message to you (family/friend/etc.).  You may want to sign more releases of information with your treatment provider to be able to leave important messages. Questions? Contact TSC coordinator Beth Robinson at (564) 397-2431 or email beth.robinson@clark.wa.gov
3) Stay healthy
If you are sick, stay home and follow the advice of your health care provider
Wash your hands with soap for 20+ seconds or more
Do not touch your face
Cover your mouth and nose with a tissue when coughing and sneezing, throw away tissue and wash your hands or sanitize.
Communicate with your treatment court team of your circumstances by calling in, sending texts/emails
Social distancing is an effort to stop the community spread of the contagious virus and whenever possible, stay home whenever possible, avoid any gatherings with 50+ more people and try to stay 3-6 feet away from others.  Constantly wash hands/sanitize.
Eat right: https://www.doh.wa.gov/YouandYourFamily/NutritionandPhysicalActivity/HealthyEating/SNAPIncentives/FruitandVegetableCoupons?fbclid=IwAR2zPF6Veu3iaZ3hq2rgDSWGUspwo01uJLWD92tFGQuMsm6RHZnQpnaejZU
4) Stay calm and get creative with supports
Reach Too:
Keep reaching our to REACH Too for peer mentor support: (360) 773-8054 or https://www.cvabonline.org/the-reach-center-1
Mental Health supports:
Southwest Washington Crisis Line: (800) 626-8137; for emergency situations requiring immediate on scene response, dial 9-1-1
Consumer Voices Are Born (CVAB) Warm Line: (360) 903-2853, operating 4pm-12am daily.
National Alliance on Mental Illness (NAMI):  https://www.nami.org or call 800-950-NAMI (6264), Monday through Friday from 10 a.m. to 6 p.m., ET
National Suicide Prevention Hotline: (800) 273-8255 or https://suicidepreventionlifeline.org/
Veterans Crisis Line: (800) 273-8255 and press 1 or https://www.veteranscrisisline.net/
Lines for Life: (800) 273-8255 or https://www.linesforlife.org/ for mental health and addiction support
211 Info: 211 or (866) 698-6155 or https://www.211info.org/ to connect with health and social service organizations
Internet supports:
TED Talks:  (watch a video and write a brief summary about what was learned, anything disagreed with and a list of ways to incorporate any info into their lives)
YouTube video:  search topics such as:  "addiction recovery" "sobriety" "grief/loss" "trauma support" and write a reflective paper
Online Support Groups:
Download free APPS on smart phones:
InTheRooms
12 Step Guide – AA
AA Big Book free
Meeting Guide
12 Step Toolkit
NA Speakers
Sober Grid
We do Recovery
Celebrate Recovery
AA 12 Step App – steps toolbox
Sobriety Quotes
WEconnect
Pocket Rehab
Recovery Today
Sober Tool
Mindfulness Coach
Cognitive Behavioral Therapy
PTSD Coach
PTSD free
Grief Support Network
Coping with Grief
We are more
MyGrief
CBT
DBT Coach
DBT selfhelp
Change your thinking, change your life
The Power of Positive thinking
Create your own support meetings:
APP:  Zoom cloud meetings – create your own support meeting
Free Conference call     
Google hangout chat
Other ideas:
Research papers on specific topics
Reflective papers on some recovery slogans, poems, etc.
Worksheets / Workbooks
Art projects focused on recovery
Help for Parents:
Sesame Street in Communities – create a free account, watch webinars, do projects with kids  https://sesamestreetincommunities.org/
Scholastic Learn at Home - free resources  for school closures https://www.scholastic.com/teachers/teaching-tools/articles/resources/scholastic-learn-at-home--free-resources-for-school-closures.html#
Circle Time - Kids classes from home https://circletimefun.com/
---
Videos
[Video: https://youtu.be/Hu3pO7DB0pU]
[Video: https://youtu.be/mm5W9SiDlro]
---
Local Statistics
Therapeutic Specialty Courts - 2014 Year End Summary (PDF)
Therapeutic Specialty Courts - 2015 Year End Summary (PDF)
Veterans' Treatment Court Final Report - October 2014 (PDF)
---
For more information about any of the Therapeutic Specialty Courts, please contact Beth Robinson at (564) 397-2431.