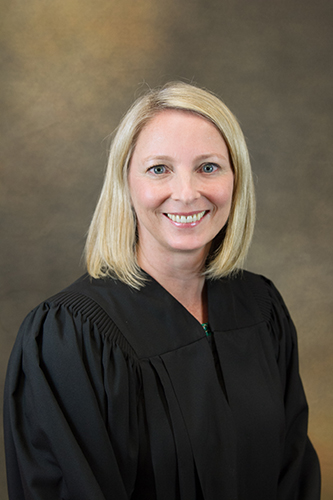 Body
Judge Langsdorf did her undergraduate work at the University of Washington, graduating with a Bachelor of Science in Microbiology. She received her Law Degree from Seattle University in 1994.
Judge Langsdorf worked for the Clark County Prosecuting Attorney's Office as a Deputy Prosecuting Attorney for 13 years.
Judge Langsdorf was appointed as a District Court Commissioner in 2008 and was elected as a Clark County District Court Judge in November 2010. Judge Langsdorf is a faculty member of the Washington State Judicial College, teaching a class on small claims.