Body
The Covingtons, Anne and Richard, had come to Fort Vancouver to teach children of the Hudson's Bay employees. In 1848 the Covingtons entered a "donation claim" of 640 acres in the Fourth Plain area. Here they built this snug log cabin and established a boarding school run by Anne while Richard ran the farm. 

The Covingtons log cabin was known as a center of hospitality and musical entertainment. They brought the first piano to the Pacific Northwest from England and taught music to many of the area's children.
For more information on the Covington House, visit their website.
Listed on the Clark County Heritage Register in 1985.
Listed on the National Register of Historic Sites in 1974.
Open to Public:
Yes, by appointment only.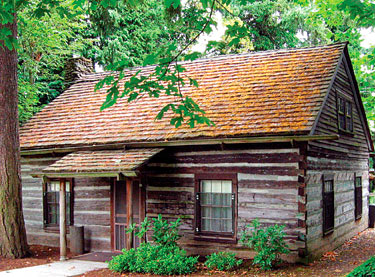 Did you know?
Richard Covington was elected school superintendent in 1862 and 1863.
Location
Covington House
4201 Main St.
Vancouver, WA 98663
United States