Body
The Propstra House, located on the corner of Columbia and West 36th Street in the Lincoln neighborhood is a classic example of domestic architecture during the 1920s.  The Tudor Eclectic style was very popular during this time period and the house's French Eclectic influenced roof line gives it a unique appearance.  The front façade with multiple sets of ribbon windows, an asymmetrical front gable and low elliptical arch over the recessed entry combine to create a unique look.
The original owner of the house, Jacob "Jack" Propstra began a successful creamery and restaurant business in Vancouver in 1922.  The creamery business evolved into the Holland Restaurant, which in turn spawned the Burgerville USA restaurants.  The first Burgerville Restaurant was located in the Heights neighborhood on Mill Plain and was quickly followed by locations at 14th and C Streets and 78th Street in Hazel Dell.
George Propstra, son of Jack Propstra and Burgerville USA founder, was a noted philanthropist.  He made significant donations to facilities such as Propstra Square in Esther Short Park, Propstra Aquatic Center and Hudson's Bay High School baseball stadium.  Other organizations that received support include the "I have a Dream" program and the Clark County Skills Center.  In 1991 George Propstra was granted the Community Foundation's First Citizen Award.
Listed on the Clark County Heritage Register in 2009.
Related information: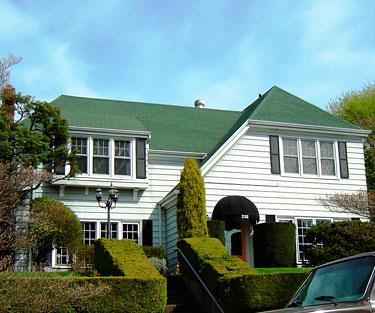 Did you know?
This house was the home of the Propstra family who founded the business that evolved into today's Burgerville chain.
Location
Propstra House
220 W 36th St.
Vancouver, WA 98660-1936
United States