Body
This lovely house is the only building remaining in what was a residential section of old Vancouver. The house was built by Charles W. Slocum and his wife Laura. This asymmetric house has many tall vertical features of the Italianate style. The house has an octagonal projection in one corner, an octagonal cupola, a veranda around half of its perimeter, and an ornate handrail around a "widow's walk" on the roof. In 1966, the house was moved one block from its original site in order to save it from destruction. 
Listed on the Clark County Heritage Register in 1985.

Listed on National Register of Historic Places in 1973.
Related information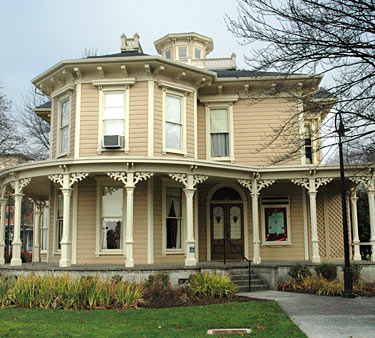 Did you know?
The land on which the house originally stood was sold for $225 in 1849.
Location
Slocum House
605 Esther St.
Vancouver, WA 98660
United States