Body
Clark County operated a poor farm at this site from at least 1873 until 1943, although the cemetery, the earliest remaining resource on the property, dates to 1913. The existing main building and garage were built in 1926, having been designed by the noted Portland, Ore. firm of DeYoung and Roald. The firm earlier designed Portland's Heathman Hotel and Paramount Theater.
The site is locally significant because of its association with social welfare and early 20th century poor farm relief programs. Counties operated poor farms throughout the U.S. until the system was reorganized in the 1930s and then largely discontinued after Social Security was set up during the Roosevelt administration.
The site also is significant because it was part of a network of mid-20th century, state-operated agricultural extension centers established to aid individual counties with agricultural research and development. Washington State College, now Washington State University, established the Southwestern Washington Experiment Station on the poor farm site. The station conducted research regarding commercial vegetables and fruit crops, insect and disease control, fertilizer development, irrigation, animal science, soils, seeds and Christmas trees, among other horticultural studies.   
Please view this CVTV video about the farm.
Clark County Poor Farm National Register of Historic Places Nomination packet (PDF)
Clark County Poor Farm Clark County Heritage Register Nomination packet (PDF)
Listed in the National Register of Historic Places in 2013
Listed in the Washington Heritage Register in 2012
Listed in the Clark County Heritage Register in 2013
Open to Public:
The main gate is open 8 a.m. to 5 p.m. Monday-Friday for self-guided tours.
The building is operated by WSU Clark County Extension, and open limited hours or by appointment only.  Please go to the website for details.
2018 78th St. Heritage Farm Preservation and Maintenance Plan
The Clark County Historic Preservation Commission received a grant to develop a Preservation Plan for the 78th St. Heritage Farm, also known as the historic Clark County Poor Farm. The intent of the plan was to provide a means for documenting original construction, alterations and identifying current conditions. It also provides prioritized recommendations for future work to the historic buildings and site.
78th St. Heritage Farm Preservation and Maintenance Plan - FINAL, August 2018
---
Related documents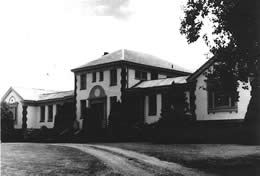 Did you know?
The property originally was part of the Anderson Donation Land Claim. The Andersons were 19th century homesteaders in the Hazel Dell area, where an elementary school now bears Sarah Jane Anderson's name.
Built
Cemetery platted – 1913 Existing poor farm buildings – 1926
Location
Clark County Poor Farm
1919 NE 78th St.
Vancouver, WA 98665-9752
United States