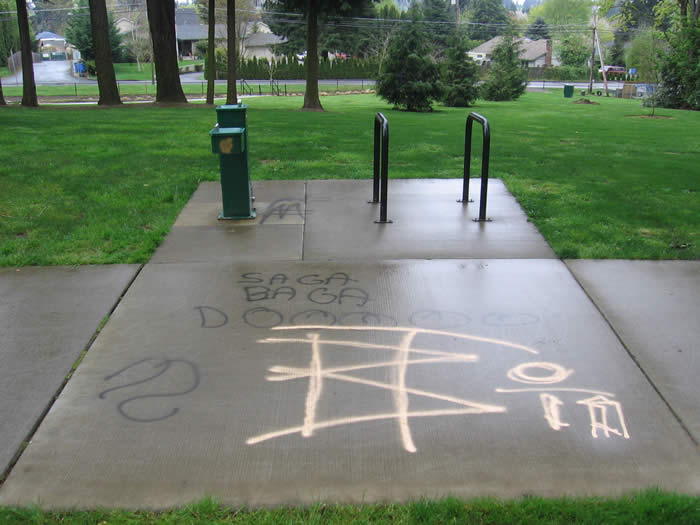 Body
Clark County makes every effort to remove graffiti from parks promptly.
If you spot someone in the act of applying graffiti or "tagging," call 911. For more information on how to report existing graffiti, click here or use the online reporting form.
Report maintenance concerns
You can report park maintenance concerns online. County staff typically receives these electronic maintenance requests from 6:30 am to 5 pm Monday through Friday, excluding holidays.

For more pressing problems after those hours or on weekends, please call 564.397.2446 to reach an answering service, which can dispatch a county crew if necessary.

For urgent situations that threaten public safety, please call 911 immediately.