Clark County Public Works, in partnership with Washington State Department of Transportation,  or WSDOT, and in cooperation with adjacent development groups, has selected a preferred alternative for the Northeast 179th Street Corridor. The selection follows nearly a decade of planning, studies and public input, and supports a series of projects along a two-mile stretch between Northeast 179th Street near Interstate 5.
These projects improve the local transportation system to support the Clark County Comprehensive Growth Management Plan along the Northeast 179th Street Corridor. When complete, these projects will improve travel times, encourage economic development, optimize intersection locations, upgrade stormwater management and bring the corridor up to current road standards.
These improvements include WSDOT's future construction on the Northeast 179th Street Interchange at I-5 and public improvements to be constructed by private development, as well as the projects to be constructed by the county.
Corridor limits
The corridor limits on Northeast 179th Street are between Northeast Delfel Road and Northeast 50th Avenue. However, the improvements include several associated projects in the area.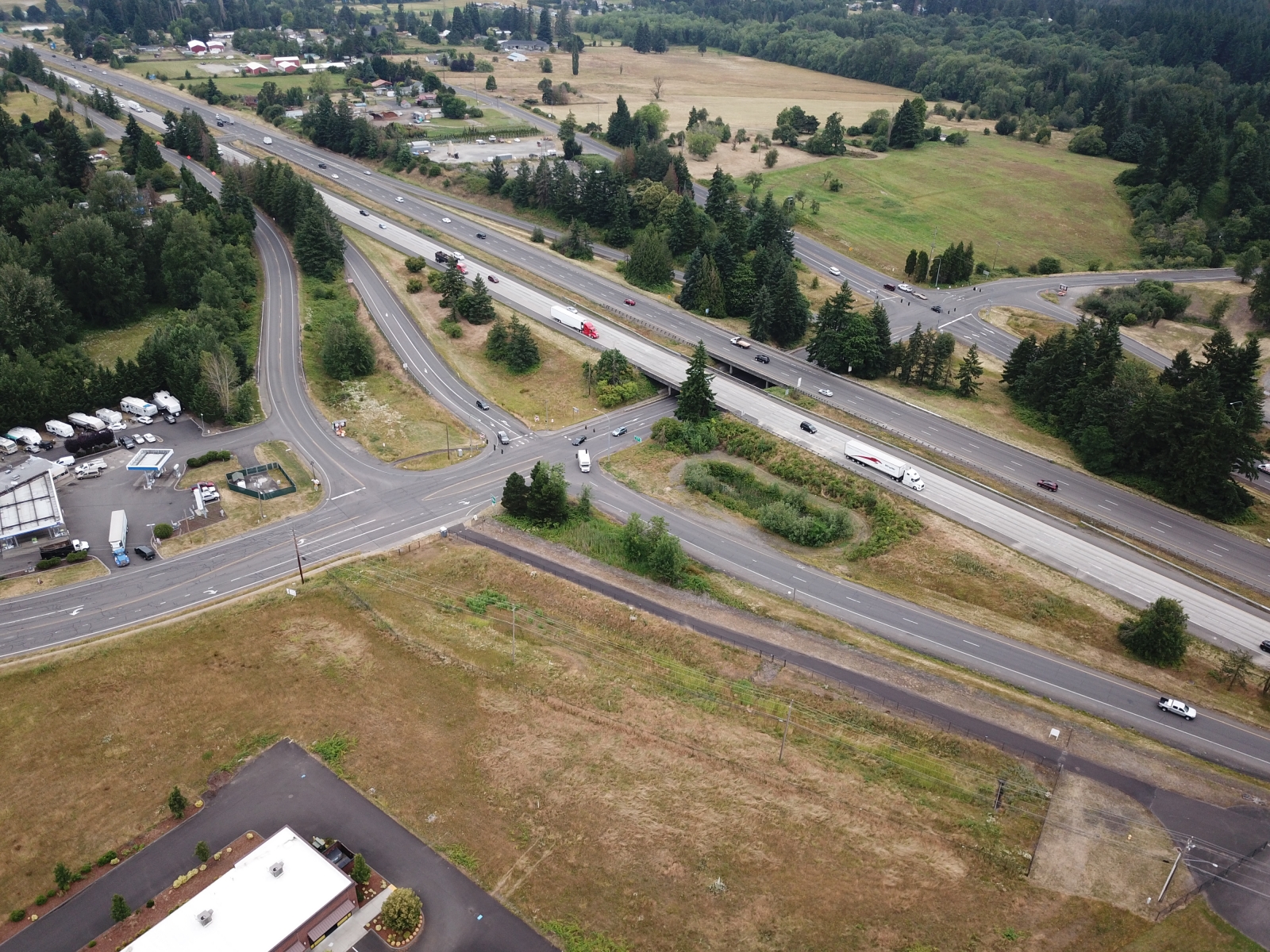 Improvement benefits
These improvements will relieve traffic congestion and support economic development by:
Increasing road capacity by allowing more vehicles to move through the corridor.
Increasing spacing between intersections on either side of I-5.
Moving traffic efficiently by eliminating left-turn delays and traffic signal delays.
Improving safety for motorists and pedestrians by eliminating left turns and consolidating intersections.
Meeting the Clark County Comprehensive Growth Management Plan.
Open house
Thank you to the more than 130 people who attended the open house at Alki Middle School on Tuesday, Sept. 10, 2019. You can find the boards that were used at the event, including the Urban Holding area map here.
Stay tuned for future public involvement events about these projects.
Projects
Overall improvements include a series of projects that are anticipated to go to construction between 2021 and 2027. They include:
Northeast Delfel Road Realignment and Intersection Improvements (at Northeast 179th Street)
Northeast 179th Street and Northeast 12th Avenue Intersection Construction (new intersection to be constructed by private developer)
Northeast 15th Avenue, from Northeast 179th Street to Northeast 10th Avenue - new arterial north of Northeast 179th Street
Northeast 10th Avenue (Northeast 149th Street to Northeast 154th Street) - street widening and bike/ped mobility improvements
Other documents
More information:
Scott Sawyer, project manager                                         
Northeast 179th Street projects                                          
Clark County Public Works                                                    
564-397-4364                                                                          
scott.sawyer@clark.wa.gov   
Troy Pierce, project manager               
Northeast 10th, Northeast 15th Avenue projects    
Clark County Public Works      
564.397.4403
troy.pierce@clark.wa.gov